Send a message to Congress to support increased funding to NIH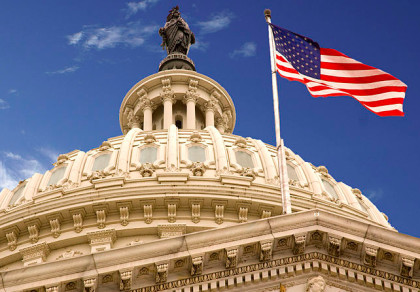 I am writing to urge you to support and provide a critical increase in funding for the National Institutes of Health (NIH) this Fiscal Year. It is imperative that the NIH maintain its status and that of the United States' status as the world leader in medical research and innovation. Support for NIH is of critical value to my medical imaging research.
Imaging has an irreplaceable role in diagnosing deadly and debilitating diseases, disorders and injuries; helping physicians provide precise, personalized care; and monitoring to ensure the efficacy of therapeutic interventions. Medical imaging refers to advanced tools to visualize the disease in patients, including: x-rays, magnetic resonance imaging (MRI), computerized tomography (CT), ultrasound, and nuclear medicine (e.g., PET scans). Medical imaging research is the scientific development of those tools; research that advances the actual instrumentation (i.e., making a new imaging device, such as the MRI), or research that uses the latest technology to improve our understanding of a disease, it's diagnosis, or treatment. In both, the NIH has played an integral role in the past 40+ years.
The imaging community is engaged and effective through our strategic advocacy and collaboration with the Academy for Radiology & Biomedical Imaging Research (Academy). The Academy and its members were the catalyst for the creation of both the National Institute for Biomedical Imaging and Bioengineering Research (NIBIB) (in 2001) and the advancement of imaging research throughout NIH and among the federal agencies.
......
(Please enter your Zip Code to read the rest of the letter.)
First, Enter Your Zip Code