Tell Congress to Complete the FY17 Omnibus Budget Bill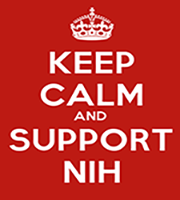 As a nation, we must invest in our future. The NIH is propelling us to that future – one in which there will be scientific discoveries to treat the diseases and illnesses that challenge our world. Cancer is one of those challenges, and under the Cancer Moonshot initiative, NIH has an opportunity to dramatically accelerate efforts to prevent, diagnose and treat cancer. Imaging has a fundamental role in the Cancer Moonshot but funding is key. Only by making the funding investment in NIH as well as to the NIH's National Institute of Biomedical Imaging and Bioengineering will we take this important step forward on imaging and cancer.
Take action and urge Congress tp provide a much-needed increase in funding for the National Institutes of Health (NIH) in Fiscal Year 2017.
First, Enter Your Zip Code